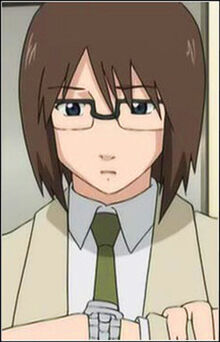 Akira Jougasaki is Hitomi Kashiwa's boyfriend, and later in the series, her fiance.
In the manga series he is a psychiatrist in Misaki school; in Vol 2, Chapter 10 he made a call to Hitomi asking for them to be married, thus making Hitomi change her intentions of suicide. In Vol 5, Chapter 24, he is shown speaking with Misaki about her problems to integrate into school.
In the anime series, he is shown as a rich young man who is (presumed to be) working as the head programmer of a large company.
He only makes a physical appearance in the anime series
Despite having a pivotal role in the manga series, no other information about him is known other than the name "Jougasaki-san"
Ad blocker interference detected!
Wikia is a free-to-use site that makes money from advertising. We have a modified experience for viewers using ad blockers

Wikia is not accessible if you've made further modifications. Remove the custom ad blocker rule(s) and the page will load as expected.